Posts tagged
Felt
0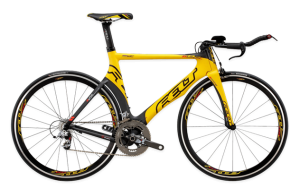 Felt B2R – Best investment I made and never looked back.Being a Clydesdale makes every brand decision very different and many times very challenging. As you may know, Clydesdales have many issues. Consider the weight on knees, back, feet etc. Having appropriate shoes, clothing, bikes have a large impact on continued success in everyday training and events.
One of the biggest impact on your wallet is your bike. As you determine that triathlons are your passion, investing in an appropriate "fitted" TT bike is your next decision.
Some things to consider –
Take your time in finding the "right" bike. There are always sales or closeouts but most important is understanding the best bike for you. Fit, function, and form.
Research, research, research. Go online and read. There are many articles on best manufactures, value between bikes and suggestions on
what to look for when purchasing your first or 50th bike.
Bike Shops – These people are your best friends. They tend to be the most informative and dedicated to earning your business. My #1 recommendation would be to purchase in-store and not online. For me – Gear West Bike/Triathlon in Long Lake, Minnesota. (www.gearwestbike.com)
Components – Components on a bike do make a difference. Remember, you're a Clydesdale. You will put a lot of stress on every part of the bike. It's not uncommon change out components for better ones. This is where your bike shop comes in handy.
Lastly – You need to train. Put the miles in!! Oh yah, I said it. TRAIN!!!!!