It's a Clydesdale life for me
Thank you for finding my blog. Please follow and contribute. As a life long Minnesotan, there is a bounty of activities to physically keep you active year round.
This is a life long journey as a Clydesdale. Please enjoy helpful hints, product reviews and experiences to help Clydesdales become more competitive.
We are looking for an exciting year. If you spot me, please say hi.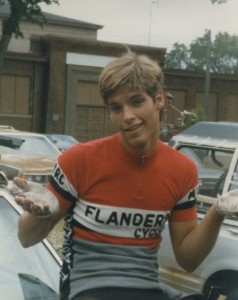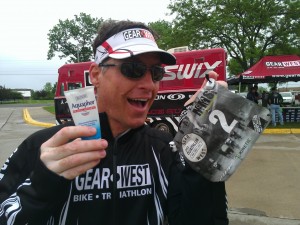 1980 - 2013
ALTRA AMBASSADOR Video Application
Click on Video image  -
20Thirteen – Events
April 15 – Team Aquaphor – I was just asked to be a returning member of Team Aquaphor. Of the 200 teammates, only 96 were asked back. Very excited for the 2013 season.
May 7 – Team X-1 Audio - A hand full of triathletes have been asked to test and become an X-1 ambassador. Running, Biking and now swimming with Music. All my training has become one with music. (For a discount on these Incredible X-1 products, please give me a shout. I would be happy to provide you with a 20% discount.


Twenty13 – Events  
January 1st Polar Dash – 10K - Time1:01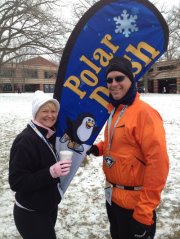 http://teamortho.us/Polar-Dash/ – Great time. Cold with 10 below wind chills. Spent time with my wife, as seen above, and my brother.
March Get Lucky – 13.1 – Time 2:37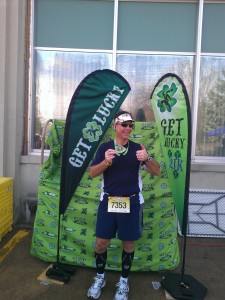 966 Mississippi River Blvd South, St, Paul, 55116
Started at 8AM. Hot day. I was fun but slow for this Clydesdale

May TNT – TimeTrial -Average 19.96 MPH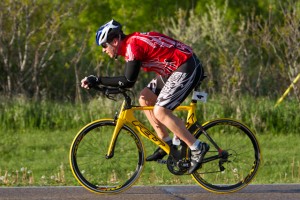 May Gear West Duathlon - 5k Run, 28K Bike and 4K Run – 1:50
http://www.gearwestduathlon.com/
May  TNT - Average 21.25 MPH

June Mpls 13.1 – 2:15
June TNT – Traveling, Missed this Time trial
June Liberty Tri – Olympic 
June TNT – 20.13 MPH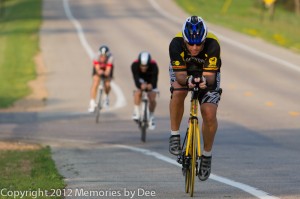 July TNT – 97 Degrees HOT!! – 19.25 MPH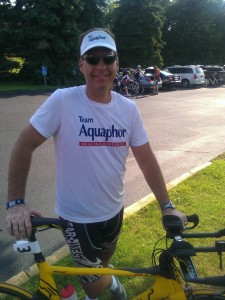 July Lifetime Fitness Tri – Olympic
July TNT – 20.00 MPH

July Lifetime Fitness Torchlight 5K Run – 29 Minutes 
July TNT – 21 MPH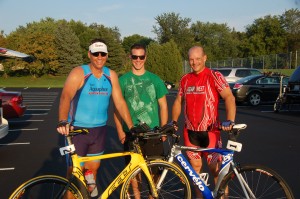 August Bay Lake Runtilla 5K – 27.41
August  TNT
August Maple Grove Tri – Olympic 
August Mpls Duathlon 3M/18M/3M - 30.54 / 46.07 / 33.54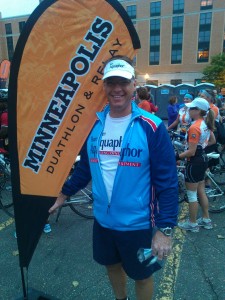 September  Dash for Dads 5K – 28.25
Oct  Medtronic Marathon
Oct  Monster Dash 5K – 32.00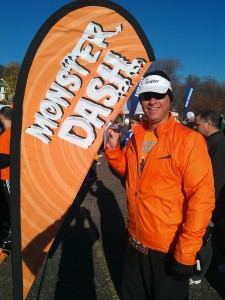 Didn't find any related posts :(